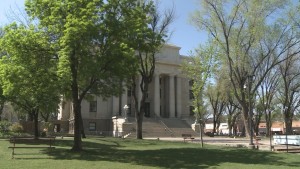 Prescott, located in Yavapai County, is a breathtaking town filled with beauty and history. Prescott is Yavapai's county seat, but it was previously the state's capital in 1864. You will see this deep history in numerous Victorian style homes in town and at the famous downtown Courthouse Square and Whiskey Row. In fact, 809 buildings in Prescott are in the Register of Historic Places.
Prescott is located in the Bradshaw Mountains of central Arizona, at an altitude of 5,400 feet. Prescott is equal distance from Phoenix and Flagstaff, approximately 95 miles south of Flagstaff and 95 miles north of Phoenix.  The average high temperature in the winter in Prescott is around 52 degrees and averages 89 in the summer.
There are approximately 40,000 people in Prescott, but the surrounding "Quad-City" area of Dewey-Humboldt, Chino Valley, and Prescott Valley and the smaller towns of Mayer, Paulden, and Wilhoit, comprise around 103,000 people.
The beauty of the mountains, lakes, biking/horse/hiking trails, and pines combine to make Prescott, Arizona one of a kind beauty. Prescott is home to Embry Riddle Aeronautical University, Yavapai College and Prescott College. The community has been referred to as "Everybody's Hometown" due to the fact that it is a fabulous place to retire as well as raise a family and call "Home".
Helpful Links
Visit Prescott
A look at why Prescott is a great destination for visitors (and locals too!). A small town feel with plenty of big town amenities. Throughout the year Prescott offers a variety of events and activities so that no matter when you visit, you'll get a chance to experience the many faces of Prescott. Its no wonder people always say "There's always something to do in Prescott".